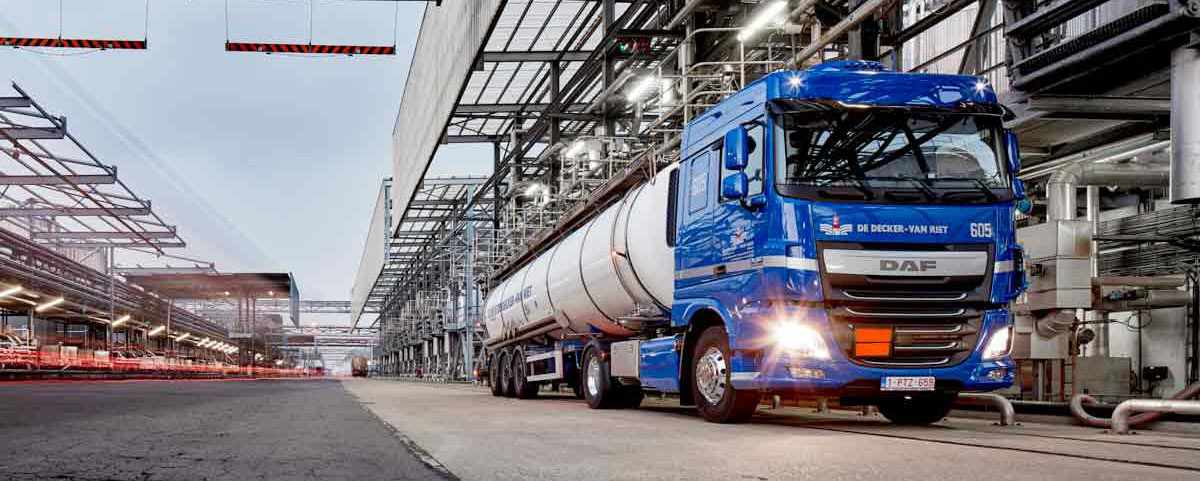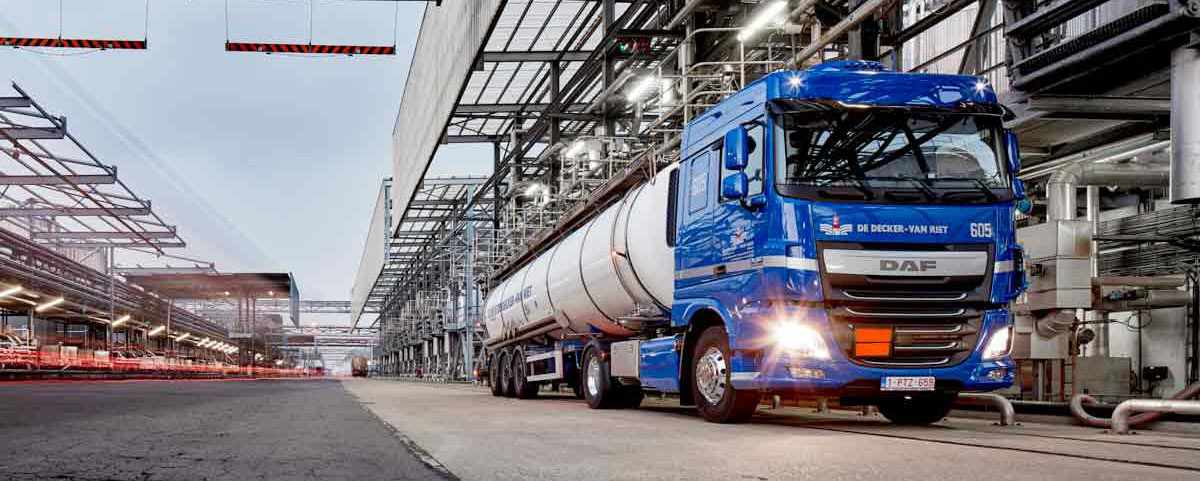 A PARTNER TO RELY ON
Tank Transport Logistics
The management and staff highly value the correct execution of orders and the customer-oriented approach. Through close cooperation with our customers, we anticipate in a fast and flexible manner your logistics needs of today and tomorrow.
Continuous improvements, training, technological development and investments make DE DECKER–VAN RIET the reliable transport partner it is today.
We guarantee safety, quality and trust.
DE DECKER–VAN RIET Tank Transport is a transport company specialized in the transport of liquid chemical products and is the reliable partner between leading companies in the chemical industry.
Our focus is on the transport of hazardous and non-hazardous liquid chemicals under guided temperature up to 200°C.
DE DECKER–VAN RIET Logistic Services offers complementary logistics services and/or customized integrated logistics solutions for the chemical industry.
Our focus is on the on-site tank container and tank trailer logistics services, including (un)loading activities and short and long term storage
DE DECKER–VAN RIET Tank Transport and Logistic Services are an integrated part of DE DECKER-VAN RIET Transport
Kouterbaan 40
1840 Malderen (Londerzeel)
Telefoon: 0032 (0)52 33 40 00